Darthdisc 2000

1.Northwest Nights

Desperado Records
1.Jimmy Nicol and.....

Dolphin Records
1.The alternate Sgt. Peppers
2.The alternate Magical Submarine tour CD1
3.The alternate Magical Submarine tour CD2

EMI (fake!!)
1.Studio sessions. new

FAB 3
1.Come together.

FLO records
1.Make as much noise as you like new


Great Dane
1.The Complete BBC sessions 1
2.The Complete BBC sessions 2
3.The Complete BBC sessions 3
4.The Complete BBC sessions 4
5.The Complete BBC sessions 5
6.The Complete BBC sessions 6
7.The Complete BBC sessions 7
8.The Complete BBC sessions 8
9.The Complete BBC sessions 9

HALF SPEED PRODUCTIONS
1.A hard days night

Madman records
1.Wildcat The Beatals 1
2.Wildcat The Beatals 2
MASTERDISC!
1.Backyard spool
2.Peter Sellers tape
3.Spirits in the material world



1.Gone tomorrow here today
2.Making of "All things must pass vol:1
3.Making of "All things must pass" vol:2
4.Making of "All things must pass" vol:3
5.The making of James Paul McCartney

OCTOPUSS
1.Hail, Hail Rock n' Roll

OMI
1.Anthology MORE
2.Let it be session Anthology
3.Anthology EXTRA NEW



1. Rockin' movie stars vol. 3
2. Rockin' movie stars vol. 4
3. Rockin' movie stars vol 6
4. Rockin' movie stars vol. 7
5. Rockin' movie stars vol. 8
PEAR
1.The Alternate Rubber soul (no anthology tracks!)
2.The Alternate Revolver (no anthology tracks!)




Pegboy
1.Free as a bird
2.12 Arnold Grove
3.The Dream is over-John Lennon
4.It's not too bad

SPANK Records
1Shea/Candlestick park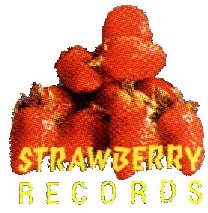 1.Beware of ABCO
2.Songs for Patti
3.A true legend
4.Mythology 1-1
5.Mythology 1-2
6.Mythology 1-3
7.Mythology 2-1
8.Mythology 2-2
9.Mythology 2-3
10.Mythology 2-4
11.Mythology 3-1
12.Mythology 3-2
13.Mythology 3-3
14.Mythology 3-4

Swinging' Pig
1.From us to you 1
2.From us to you 2

The fool on the hog hill
1.Upgrade collections (highlights)
UNICORN RECORDS
George Harrison - All Things Must Pass

UNKNOWN
1.In my life
2.Orginal STEREO recording
3.Vinyl to the core disk1
4.Vinyl to the core disk 2
5.Vinyl to the core disk 3
6.Paul BBC radio
7.Paul at The Cavern 14-12-1999
8.John Barrett CD 1
9.John Barrett CD 2
10.John Barrett CD 3
11.John Barrett CD 4
12.John Barrett CD 5
13.John Barrett CD 6
14.John Barrett CD 7
15.Have you heard the word?
16.Deflating the Mythology CD1.
17.Deflating the Mythology CD2.
18.Oopsology 1
19.Oopsology 2
20.Oopsology 3
21.Oopsology 4


1.Arrive without aging
2.Revolution
3.The lost pepperland reel
4.The Knebworth concert
5.Turn me on dead man CD1
6.Turn me on dead man CD2
7.Get Back glyn jones compilation
8.Another sessions...plus
9.Through many years
10.Imagine All the outtakes CD 1
11.Imagine All the outtakes CD 2
12.Imagine All the outtakes CD 3
13 Thirty day's CD1
14.Thirty day's CD2
15.Thirty day's CD3
16.Thirty day's CD4
17.Thirty day's CD5
18.Thirty day's CD6
19.Thirty day's CD7
20.Thirty day's CD8
21.Thirty day's CD9
22.Thirty day's CD10
23.Thirty day's CD11
24.Thirty day's CD12
25.Thirty day's CD13
26.Thirty day's CD14
27.Thirty day's CD15
28.Thirty day's CD16


walrus
1.Lost Lennon vol. 1/2
2.Lost Lennon vol. 3/4
3.Lost Lennon vol 5/6
4.Lost Lennon vol 7/8
5.Lost Lennon vol 9/10
6.Lost Lennon vol 11/12
7.Lost Lennon vol 13/14
8.Lost Lennon vol 15/16
9.Lost Lennon vol 17/18
10.Lost Lennon vol 19/20
11.Lost Lennon vol 21/22
12.The Alternate Revolver CD1/CD2
13.The Alternate SGT.Pepper CD1/CD2
14.The Alternate Magical Mystery Tour CD1/CD2




WHITE FLY
1.Christmas Present John Lennon CD1
2.Christmas Present John Lennon CD2
3.Christmas Present John Lennon CD3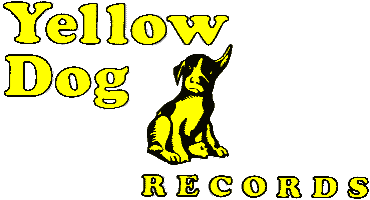 1. Unsurpassed master vol 1.
2. Unsurpassed master vol 2.
3. Unsurpassed master vol 3.
4. Unsurpassed master vol 4.
5. Unsurpassed master vol 5.
6. Unsurpassed master vol 6.
7. Unsurpassed master vol 7.
8. The let it be rehearsals vol 1
9. The let it be rehearsals vol 2
10.The let it be rehearsals vol 3
11.The let it be rehearsals vol 4
12 .The let it be rehearsals vol 5
13.The 1st recorded hour of Let It Be
14.The 2th recorded hour of Let It Be
15.The 3rd recorded hour of Let It Be
16.Acetates
17.Celluloid rock
18.Complete christmas collection
19.Control room monitor mixes
20.Get back and 22 other songs
21.Hollywood bowl
22.Live live live
23.Maybe you can drive my car
24.Miscellaneous tracks
25.Studio sessions 11-2-1963
26. Studio sessions 1964
27.Studio sessions 1965-1966
28.Studio sessions 5-3/12-9 1963
29.The early years
30.The orignal DECCA tapes
31.The radio years at the beeb
32.TV appearances
33.Unsurpassed demo's
34.WBCN get back reference acetate
35.Fanthology 1
36.Fanthology 2
37.Leaning on a lamppost
38. Complete rooftop CD1
39.Complete rooftop CD2
40.The Twickenham sessions disk 1
41.The Twickenham sessions disk 2
42.The Twickenham sessions disk 3
43.The Twickenham sessions disk 4
44.The Twickenham sessions disk 5
45.The Twickenham sessions disk 6
46.The Twickenham sessions disk 7
47.The Twickenham sessions disk 8
48.Day by Day vol 1
49.Day by Day vol 2
50.Day by Day vol 3
51.Day by Day vol 4
52.Day by Day vol 5
53.Day by Day vol 6
54.Day by Day vol 7
55.Day by Day vol 8
56.Day by Day vol 9
57.Day by Day vol 10
58.Love me do NEW
59.Day by Day vol 11 NEW
60.Day by Day vol 12 NEW
61.Day by Day vol 13 NEW
62.Day by Day vol 14 NEW
63.Day by Day vol 15 NEW
64.Day by Day vol 16 NEW
65.Day by Day vol 17 NEW
66.Day by Day vol 18 NEW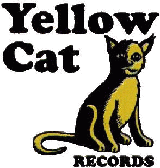 1.Backyard
CARTOONS:
1.Volume one new
2.Volume two new
Other Artists:
1.Traveling Wilbury's - Complete Collection CD 1
Complete Collection CD 2
2.The Rutles - Rutland's rare rutles revisited
3.The Shadows - The Shadows at Abbey Road
4.Golden Earrings - Not to find
5.The Who - Tommy Demos
6. MELANIE live in 1982/1994
7.Beach Boys - Pet Sounds Rehearsals Yellow Dog Yellow Dog
8.Beach Boys - Good vibrations/Smile LUNA records

"We were four guys, that, eh...
I met Paul, said, d'y'wanna join me band, you know,
And then George joined, and then Ringo joined.
We were just a band that made it very, very big, that's all."